Online Summer Academy 2022: Application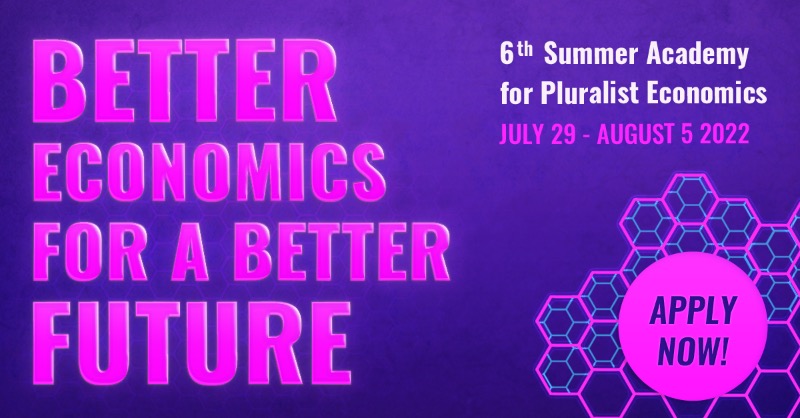 The application period for the Online Summer Academy 2022 is open and will close on June 12th, 11:59 pm Berlin time.
We will try to accomodate as many applicants as possible. The goal is to make sure that there will be vibrant discussions in every workshop group. Our application process is designed to help us understand why you want to participate, why you are interested in a specific workshop, and whether you will actively participate in the program.
In the application process, we will ask you which workshop you are most interested in. You are able to state your first, second, and third preference of workshops in the application form and we will do our best to allocate you to your most preferred option. Please familiarize yourself with this year's workshops here. Before applying, make sure that you are willing to commit to one week of intense studying and are excited about spending this week learning and working together online with a small group of other students and young professionals.
We invite people from all over the world and from all disciplines to apply, provided they are eager to spend one week diving into heterodox economics in a dedicated online space and are able to converse in English.
To apply, you need to:
Fill out our application form.
Write a motivational statement (max. 400 words).
Prepare a CV (max. two pages).
You can upload your motivational statement and CV directly in the application form.
The number of participants is limited to 10 people per workshop. In the case of overbooking, the organizing team will perform a selection process based on transparent criteria to make sure the workshop groups are composed of diverse and motivated people.
If you have questions regarding the Summer Academy check out our Q&As or contact us at participation@summereconomics.org.
Applications are open!