The Online Summer Academy 2020 - Workshops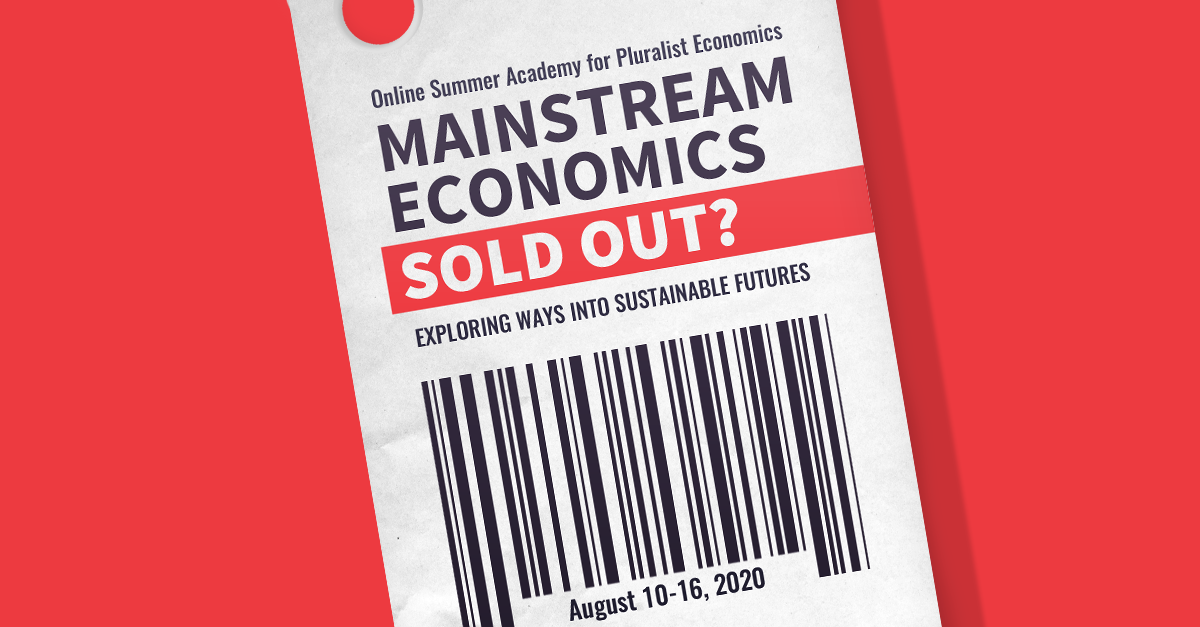 During the summer academy, you will be working in small workshop groups with around ten participants. All workshops will be in English language. There will be twelve workshop sessions of 90 minutes each combining phases of knowledge dissemination in the style of interactive lecturing, collaborative teamwork and periods of individual work. Have a look at the schedule here.
The workshop groups will work towards producing a common output which will be made publicly available on Exploring Economics.
As a participant you can choose between the following workshops:
After the Summer Academy, you will receive a participation certificate with information about the topic and content of your workshop. You may be able to gain credit points for your studies if your university accepts this kind of certificate. For more information please contact Anita Lehner from the Network for Pluralist Economics (a.lehner@plurale-oekonomik.de).