The Online Summer Academy 2020 - Evening Lectures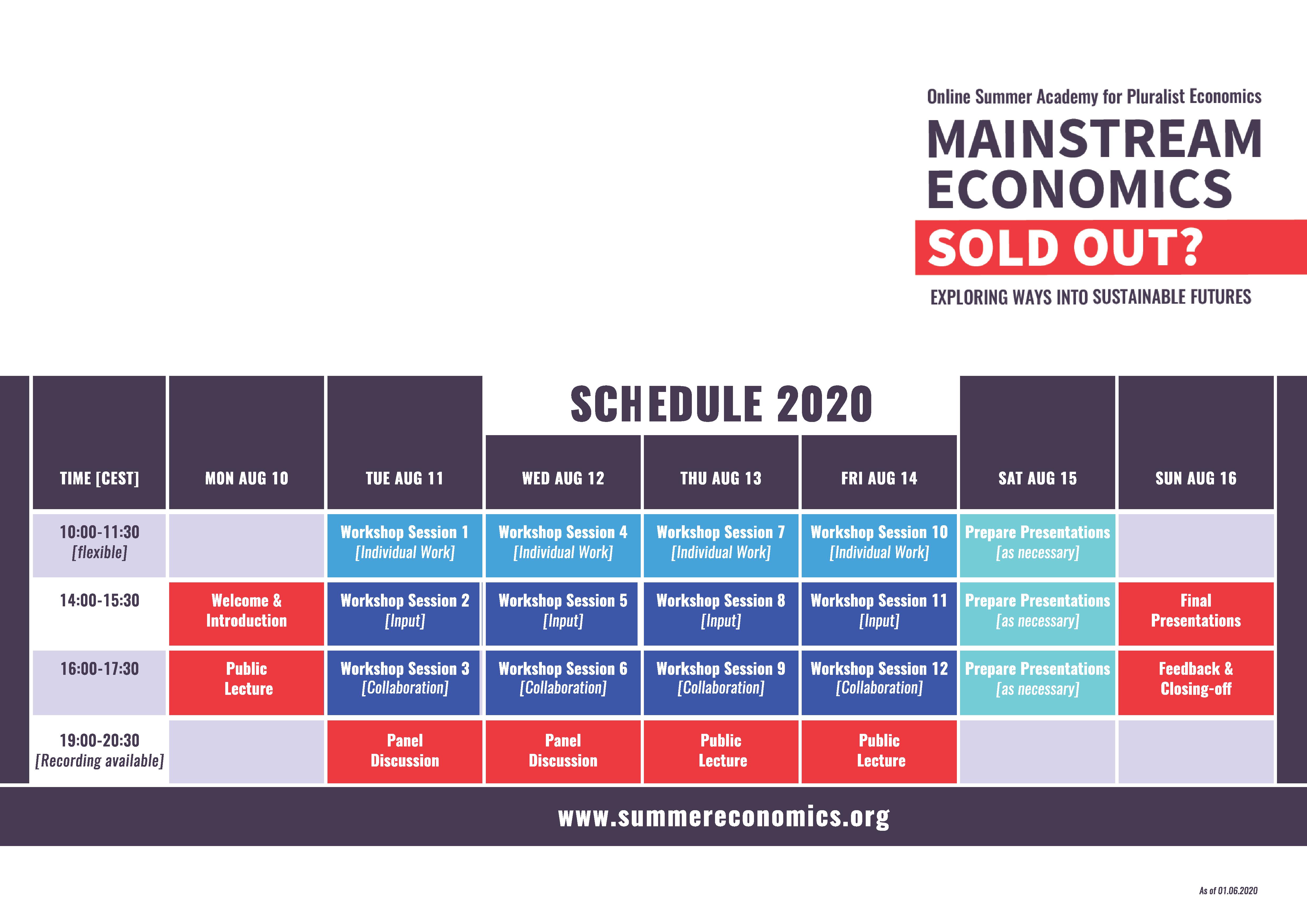 There will be three evening lectures and two panel discussions on topics of special relevance to the event's overall theme. High-level experts and well known public speakers will share their views on the issues of pluralism in economics, capitalism, sustainability, international solidarity and development. Each lecture or panel discussion will be supplemented by a subsequent Q & A session. The whole evening program will be made publicly available through live streams and recordings, so that people from all over the world, including those in different time zones, can benefit from it.
Here you can find a more detailed description of our evening program. You can find extended descriptions of our lecturers here.
Aug 10: Why Turn Towards Heterodox Economics? (keynote lecture & discussion)
Dr. Carolina Alves (University of Cambridge)
4:00 - 5:30 pm (Berlin, UTC+2). Other time zones
Heterodox economics is concerned with the study of production and distribution of economic surplus, including the role of power relations in determining economic relationships, the study of economic systems beyond market relations, and the employment of theories focusing on these issues (Kvangraven and Alves, 2019). This approach can enrich our understandings of our economies' weaknesses and of how to build a more resilient and just economy. This is an imperative moment, as we need an explanation of the crisis that is capable of seeing the economy as more than just markets and, rather, as embedded in society. A fundamental change in the prevailing economic narrative is necessary for a more just, robust, and democratic society.

Aug 11: A New International Development Paradigm. Do the Sustainable Development Goals Drive Global Progress? (panel discussion)
Aug 12: From the Imperial Mode of Living towards an Ecologically Sustainable Future
Aug 13: Economics and Morality in Times of Crisis (panel discussion)

Aug 14: