The Online Summer Academy 2020 - Registration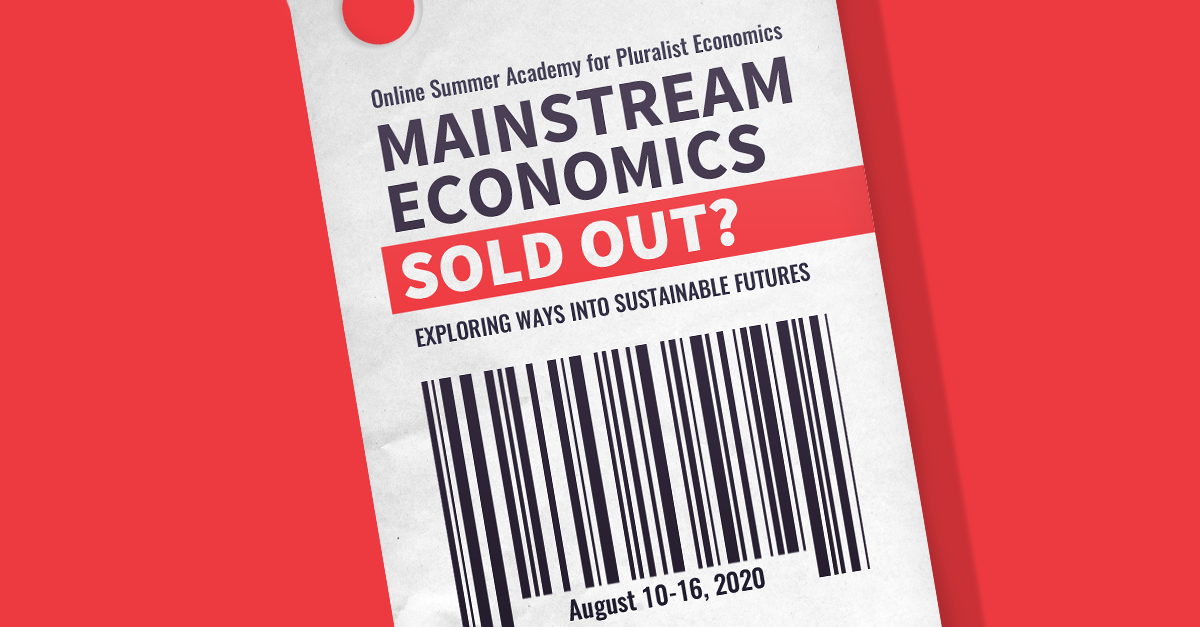 You are interested in applying for our summer academy? Wonderful!
The summer academy consists of twelve parallel workshops. This means that you choose one workshop and stay with it for the entire week. We are well aware that most of our participants would be interested in more than one workshop. We encourage you to exchange with your fellow participants from other workshops during the week individually.
Please note, that the workshop you choose may require a substantial amount of preparation. Make sure you have enough time to work through the material provided to you by our lecturers and maybe bring your thoughts to paper in advance.
We invite people from all over the world to apply for the summer academy, provided that they share a serious interest in pluralist economics and are able to fluently converse in English. Since our goal is to bring together participants from diverse academic, biographic, and geographic backgrounds, it is not obligatory to be a student of economics or business administration.
To sign up, you need to do two things:
Prepare a CV (max. two pages) and a motivational statement (max. 400 words). Use the motivational statement to elaborate on why you would like to participate in the summer academy.
Fill out the application form and upload these two documents
The number of participants is limited to 10 people per workshop. In the case of overbooking, the organizing team will perform a selection process based on transparent criteria to make sure the workshop groups are composed of diverse and motivated people.
The registration was open until June 24, 2020. The Registration is now closed!
However, you will be able to join in the summer academy evening lectures, which are public. Follow us on Twitter, Facebook, LinkedIn or subscribe to our Newsletter to get the notification.