Summer Academy for Pluralist Economics 2019: Lecturers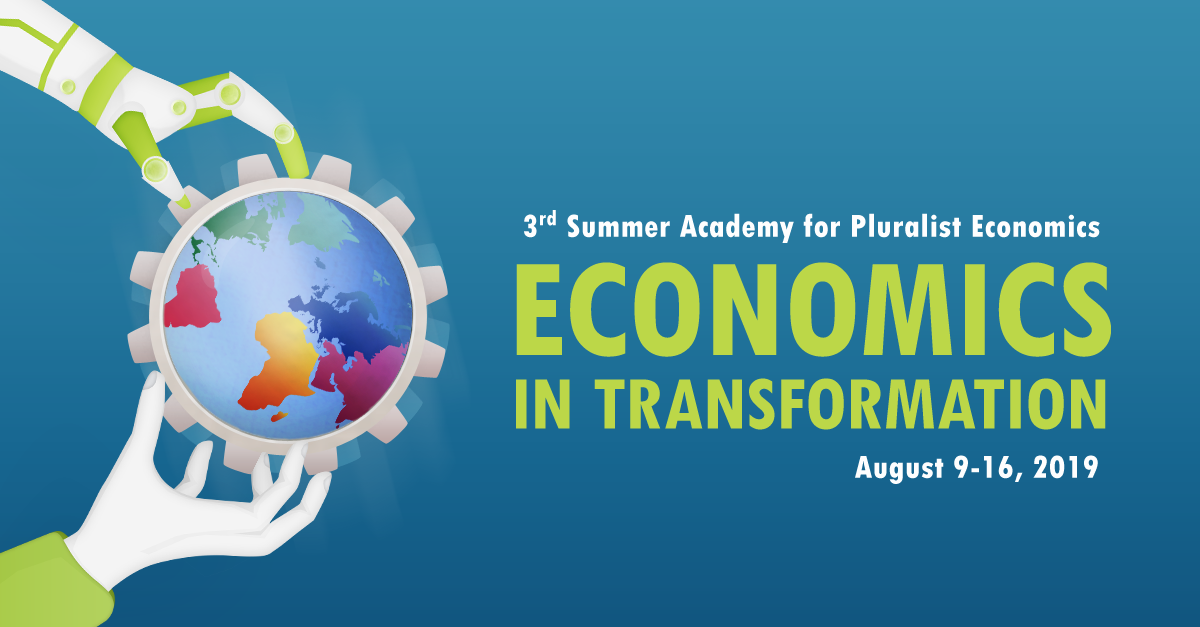 Workshop 1
Lilly Schön (HTW Berlin)

Lilly Schön works as a research associate at HTW Berlin and coordinates the office of the network for feminist economists - efas. She is doing her PhD focussing on the connection between economics and violence on women and the role during the feminist movement.
Justina Lee (University of Buenos Aires)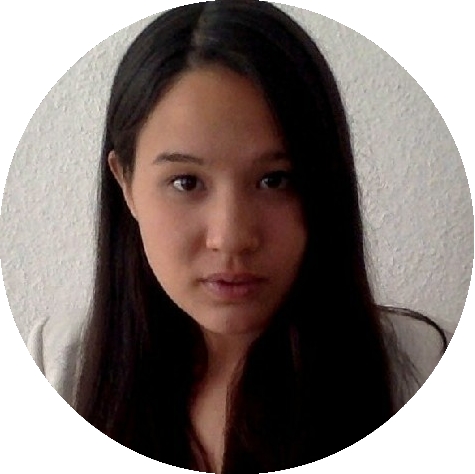 Justina Lee is an advanced student of Economics at the University of Buenos Aires from Argentina. She is part of the Economics and International Team of the Argentine organization Economía Femini(s)ta which shows gender inequality through the dissemination of information, statistics, academic content and creative production directed at the general public.
Workshop 2
Sebastian Gechert (IMK Macroeconomic Policy Institute, Dusseldorf)

Sebastian Gechert is Head of the Unit Macroeconomics and Income Dynamics at Macroeconomic Policy Institute (IMK), Dusseldorf, Germany. He is also spokesperson of the Forum for Macroeconomics and Macroeconomic Policies (FMM), an international academic network of macroeconomists. Sebastian received his doctoral degree (Dr. rer. pol.) from Chemnitz University of Technology, Germany. His research focuses on fiscal policy, consumer behavior, growth and distribution. Twitter: @SGechert
Jan Behringer (IMK Macroeconomic Policy Institute, Dusseldorf)

Jan Behringer is economist for tax and fiscal policies at the Macroeconomic Policy Institute (IMK) in the Hans Böckler Foundation, Düsseldorf. He is also a member of the organizing committee of the Forum for Macroeconomics and Macroeconomic Policies (FMM). Jan studied economics at the Eberhard Karls University Tübingen. His research interests include income distribution from a macroeconomic perspective, current account imbalances and applied econometrics.
Workshop 3
Stephan Panther (Cusanus University, Bernkastel-Kues)

Stephan Panther graduated in Economics at the Ludwig-Maximilians-University, Munich, where he also did his doctorate. Since 2016 he is a professor for Economics and institutional research at the Cusanus University, Bernkastel-Kues. His research interests are the Political Economy as well as the analysis of long-term developments. Moreover, he works on topics in the field of Institutional- and Development Economics.
Workshop 4
Jana Gebauer (Die Wirtschaft der Anderen and IÖW Institute for Ecological Economy Research, Berlin)

Jana is working as a freelance researcher, speaker, lecturer, and facilitator to enhance entrepreneurial contributions to social and ecological change. Her focus lies on post-growth approaches of economic actors--especially small and medium-sized companies (SMEs) and grassroots economic actors--within diverse and solidary economies. Jana studied business administration at the Humboldt University in Berlin and worked as a researcher i.a. at the Institute for Ecological Economy Research (IÖW). Jana is a fellow at and a member of the board of IÖW.
Workshop 5
Birte Strunk (Institute for inclusive and sustainable economies (ZOE))

Birte Strunk studied Liberal Arts and Sciences focusing on political theory and international relations in Maastricht and London. As a Junior Teaching Fellow at University College Maastricht, she spent a year teaching subjects such as Theory Construction and Modelling Techniques or Philosophy of Science. Currently, she is a research fellow at ZOE, the Institute for future-fit economies while also studying the MSc Socio-Ecological Economics and Policy in Vienna. Her research fields are socio-ecological economics as well as philosophy of economics. Together with Corinna Dengler she published a paper about Degrowth and Care.
Workshop 6
Anna Weber (University of Kassel)

Anna Weber is doing her doctorate at the University of Kassel on the human rights responsibilities of big pharmaceutical companies. She studied with the help of a scholarship from the Rosa-Luxemburg-Foundation Ethnology, Political Science and Psychology at the Free University of Berlin and was a visiting student at the University of Toronto, Kanada, focussing International Political Economy. Prior to her doctorate she worked in various non-governmental organizations.
Workshop 7
Claudius Gräbner (University of Duisburg-Essen and University Linz)

Claudius Graebner works as research associate at the Institute for Socio-Economics at the University Duisburg-Essen as well as the Institute for the Comprehensive Analysis of the Economy (ICAE) at the Johannes Kepler University Linz. He holds a degree in social sciences, economics and law from the University of Erfurt, Germany, and obtained his PhD in economics at the Institute for Institutional and Innovation Economics at the University of Bremen, Germany. His research interests include computational economics, development economics, network theory, game theory and econometrics. His research on the evolutionary analysis of social institutions, the methodology of social sciences and the socio-economics effects of globalization has been published in journals such as the Journal of Institutional Economics and the Journal of Economic Issues and was awarded various prizes, including the WiWa Young Scholars Award for Pluralist Economics.
Torsten Heinrich (University of Oxford)

Torsten Heinrich studied economics at the Dresden University of Technology, Germany, and the Universidad Autónoma de Madrid, Spain. He received his PhD from the University of Bremen, Germany, in 2011 with a thesis on technological change and growth patterns under conditions of network effects. Working on complexity systems, agent-based modeling, simulation and strategic games in economics, he edited special issues in scientific journals and authored both journal articles and monographs. He holds a post-doc position at the Institute for New Economic Thinking (INET) at the University of Oxford, UK, and teaches at the University of Bremen, Germany.
Workshop 8
Steve Keen (Kingston University, London)

Steve Keen is an Australian economist and best-selling author. He was a professor at the University of Western Sydney and holds a chair at Kingston University in London and considers himself a post-keynesian economist. His research focuses on mathematical modelling and simulations of financial instabilities, mostly based on Hyman Minsky's financial instability hypothesis. Due to his two best-selling books Debunking Economics and Can we avoid another financial crisis?, he is a prominent figure in public debates on economic policy.
Elisabeth Springler (Technical College of the bfi Vienna)
Description will be provided shortly.
Workshop 9
Dimitris Milonakis (University of Crete)

Dimitris Milonakis is Professor of Political Economy at the Department of Economics and Dean of the Faculty of Social Sciences, University of Crete, having served as Chair (2008-2010) and Director of Postgraduate Studies (2005-2008, 2010-15), in the same Department. He is a Life Member of Clare Hall, University of Cambridge and Visiting Scholar at the Department of Economics, University of Cambridge, the School of Oriental and African Studies (SOAS), University of London, Lund University, Sweden and Jilin University, China. He is a founding member, has served as Co-ordinator (2012-14) and is now serving as General Secretary (2014- ) of the International Initiative for Promoting Political Economy (IIPPE). He is also a founding member of the World Interdisciplinary Network for Institutional Research (WINIR) and has served as Vice President of the Greek Scientific Association of Political Economy (2010-13). His books include From Political Economy to Economics: Method, the Social and the Historical in the Evolution of Economic Theory, awarded the 2009 Gunnar Myrdal Prize by the European Association of Evolutionary Political Economy (EAEPE), and From Economics Imperialism to Freakonomics: The Shifting Boundaries Between Economics and Other Social Sciences, awarded the 2009 Deutscher Memorial Prize (both with Ben Fine). He is also the co-editor of the Book Series "Political Economy and Development" published by Pluto Press. He has published widely in leading journals on various aspects of political economy.
Thomas Dürmeier (Goliathwatch, Hamburg)

Thomas Dürmeier is economist, general secretary and founder of the German non-governmental organization "Goliathwatch", located in Hamburg. His political work relates to corporate power, corporate social responsibility and competition policy. Co-founder and initiator of the German working group on post-autistic economics. Research on microeconomic theory of power relations, globalization and political economics. Last publications: "Homo oeconomicus learns to talk" and "The EU impunity nexus".
Evening Lecturers
Anna Cavazzini (MEP Bündnis 90/Die Grünen)

Anna Cavazzini got elected to the European Parliament for the German Green Party this year and continues to work on the topics of global justice and a social and ecological Single European Market in Brussels. Before becoming MEP she participated at the negotiations of the UN conference on financing for developement on behalf of the German government and was furthermore part of the president of the UN General Assembly's cabinet, working on the Sustainable Development Goals' implementation. After her employment at the UN she continued working for Compact e.V. and Brot für die Welt. Anna Cavazzini studied European Studies in Chemnitz and International Relations in Berlin and was the spokesperson for the Greens' working group on Europe for several years.
Farwa Sial (University of Manchester)

Dr Farwa Sial is a Visiting Research Fellow at the University of Manchester. She has taught economics and international development at the School of Oriental and African Studies (SOAS) and worked for DFID and EU funded development projects focusing on Africa and South Asia. Her research interests include political economy and heterodox economics, comparative development with a focus on industrial policy and the rise of corporate development.
Constanze Haug (International Carbon Action Partnership)

Constanze Haug has more than twelve years of experience in international climate policy. In her role as Head of the Secretariat of the International Carbon Action Partnership (ICAP), she works together with more than thirty governments around the world to advance carbon pricing as a key tool on the path to decarbonizing our economies. She is also a Senior Project Manager at adelphi in the fields of Climate and Energy. Prior to her current work, she was a tenured researcher at the Institute for Environmental Studies at VU University in Amsterdam, and took part in the Mercator Program on International Affairs, working for the World Bank Carbon Finance Unit, the UNFCCC Secretariat and for the Environment Unit at the German Federal Ministry for Cooperation and Development.
Silke Helfrich (Commons Institute)

Silke Helfrich lives as a journalist, activist and researcher in a small town in Baden-Württemberg. She studied Romanic languages and social sciences with a focus on economics. From 1999-2007 she worked for the Heinrich Böll Foundation in Central America, Mexico and Cuba. She is co-founder of the Commons Strategies Group and the Commons Institute, has been running a Commons Summer School at KulturNaturHof Bechstedt since 2012 and is today regarded as the expert for common goods.
David Matthée (trias foundation)

David Matthée is a project developer at the trias foundation in Hattingen/Ruhr and a board member of Wir vom Gut eG, Düsseldorf. He holds a Master' s degree in Local Economics and Community Development.
Claus Michelsen (German Institute for Economic Research)

Claus Michelsen is head of the Forecasting and Economic Policy department at the German Institute for Economic Research (DIW Berlin), research fellow at the Berlin Centre for Consumer Policies (BCCP), Alumni of the Berlin Economic Research Associates Program (BERA), and lecturer at University of Potsdam. He has been working for DIW Berlin since 2013 and has since been involved in economic analysis and forecasting. He was previously employed at the Halle Institute for Economic Research (IWH). He studied Law, Economics and Social Science at the University of Erfurt and Empirical Economics and Policy Advise at the Martin-Luther-University Halle-Wittenberg. His dissertation dealt with energy efficiency of real estate and the effects of housing market policy interventions. His research focuses on corporate and real estate investments, housing market development and housing market policy.
Helge Peukert (University of Siegen)

Helge Peukert is a professor at the Research Unit Plural Economics in Siegen. In addition to approaches of the heterodox economy, the theory of science and the economy of the public sector, he also deals with the financial and monetary markets and the limits of growth. In "The Great Financial Market and Sovereign Debt Crisis" (5th edition 2013) and "Moneyfest" (3rd edition 2017), he examined the financial crisis and proposed some radical reforms. In "Microeconomic Textbooks" and "Macroeconomic Textbooks" (2018) he has analyzed the prevailing textbooks of economics. He is currently working on a book about the problems of shadow banking. He is member of the scientific advisory board of attac and occurs frequently in the public as a critical social scientist.

Katherine Trebeck (Wellbeing Economies Alliance)

Katherine Trebeck is working on ideas for a human economy that combines social justice, good living, vibrant communities and protection of the planet. With her initiative "Wellbeing Economies Alliance" (WEA) she is building an international network of nations that are willing to focus their development more on multidimensional well-being than exclusively on GDP. Previously, she was a member of the Oxfam Research Team and spent three years researching how indigenous peoples in Australia have managed to persuade a large mining company to change its behaviour.