Online Summer Academy 2021: Schedule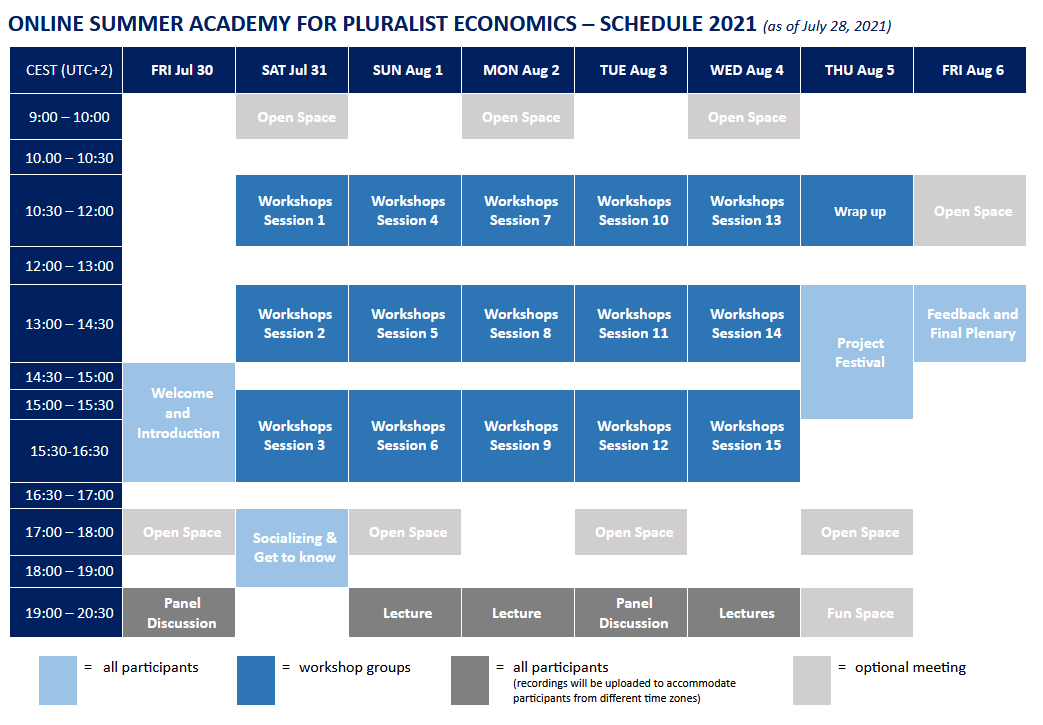 There were fifteen workshop sessions of 90 minutes each that combined phases of interactive lecturing, collaborative teamwork, and periods of individual work. All participants were expected to join all fifteen sessions. However, some sessions were dedicated to group or individual work or were recorded and made available for later access (which was convenient for participants in different time zones than the facilitator's). The project all workshop groups will work on required some additional time.
We expected all participants to take part in the introductory sessions on 30 and 31 July (Welcome & Introduction, Socializing & Get to know) as well as the Presentations Festival and the Final Plenary.
The evening program was open to everyone. Of course, it was best to participate live so that participants were able to take part in the discussion. However, as the timing may not be convenient for participants from all time zones, we record lectures and panel discussions. This way everyone could watch the recordings at their convenience.
The open spaces were time slots during which participants can shape the Summer Academy's program. We highly recommended participating in a few of them in order to get the full experience.
You can download the schedule for the Online Summer Academy 2021 here: