Summer Academy for Pluralist Economics 2018: Evening Lectures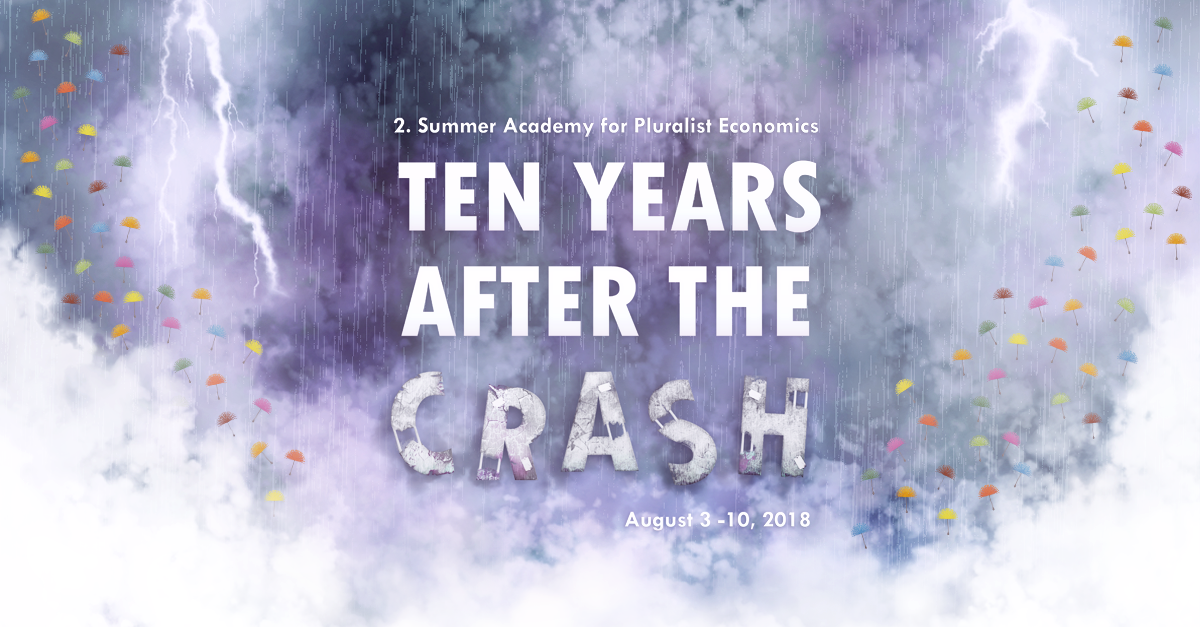 Saturday, August 4 - Lecture: What are Pluralist Economics?
Svenja Flechtner (University of Siegen), Birte Strunk (ZOE. Institute for future-fit economies).
Sunday, August 5 - Panel Discussion: The State of Economic Teaching 10 years after the crash.
Panelists: Alexander Kriwoluzky (German Institute for Economic Research), Stephan Panther (Cusanus University), Julia Schmid (Network for Pluralist Economics).
Monday, August 6 - Lecture: 10 Years After The Crash- Why it matters, what has been done, what's next
Speaker: Hannes Böhm (Heinrich Böll Foundation).
Tuesday, August 7 - Lecture: Socioecological Transformation and transformative Economics
Speaker: Maja Göpel (German Advisory Council on Global Change).
Wednesday, August 8 - Panel Discussion: Financial Market Regulations
Panelists: Prof. Dr. Dorothea Schäfer (German Institute for Economic Research, Berlin) and Dr. Hubert Temmeyer (German Federal Bank)