Summer Academy for Pluralist Economics 2018: Sign-Up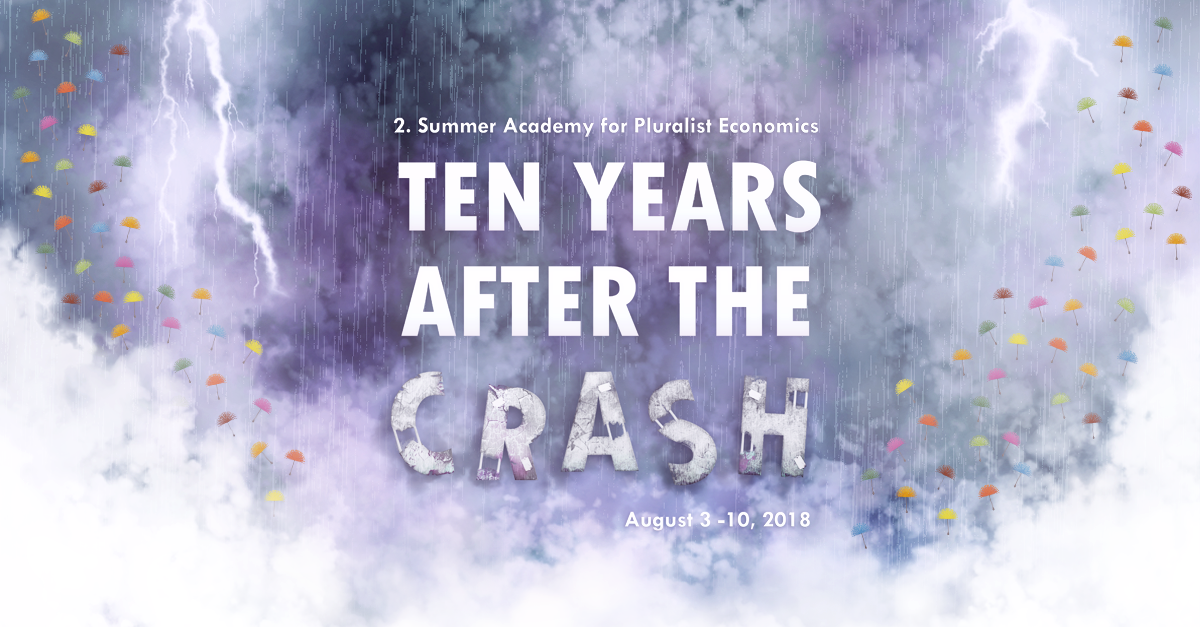 You seem to be interested in participating in our summer academy. Wonderful :)
Please note, that the workshop you choose may require a substantial amount of preparation. Make sure you have enough time to work through the material provided to you by our lecturers and maybe bring your thoughts to paper in advance.
The summer academy consists of nine parallel workshops. This means that you choose one workshop and topic and stay with this workshop for the entire week. We are well aware that most of our participants would be interested in more than one workshop. You'll have time to exchange with your fellow participants from other workshops during the week.
The participation fee of the summer academy lies between 150 and 180 Euros. At 150 Euros the costs are covered, however, we would be very grateful (if your finances allow you to do so), if you could contribute more, to help people who otherwise could not participate. Our idea is, that for example if you pay the 30 Euros more someone else can participate who can not afford the total amount of 150 Euro, but only 120 Euro. If you want to participate in the summer academy but cannot afford the 150 Euro, please state this in the sign-up form and we will contact you.
The fee includes accomodation and full board.
To sign up, you need to do two things:
Complete the sign-up form.
Send us your CV (max. two pages) and your motivation letter (max. 400 words) (either in English or in German) to summeracademy@exploringeconomics.org. In the letter of motivation, please tell us why you would like to participate in the summer academy.
Register now! Early Bird deadline (first 30 spots) June 8th, regular deadline June 24th.
Generally speaking, there is no application process. If, however, the number of applicants exceeds the number of beds we have, we'll first try to book more beds and then select the participants based on the documents you send us. As we aim for a diverse group of students, activists, and citizens, we may value higher the motivation and effort you show than your achievements so far.