Summer Academy for Pluralist Economics 2018: Ten Years After The Crash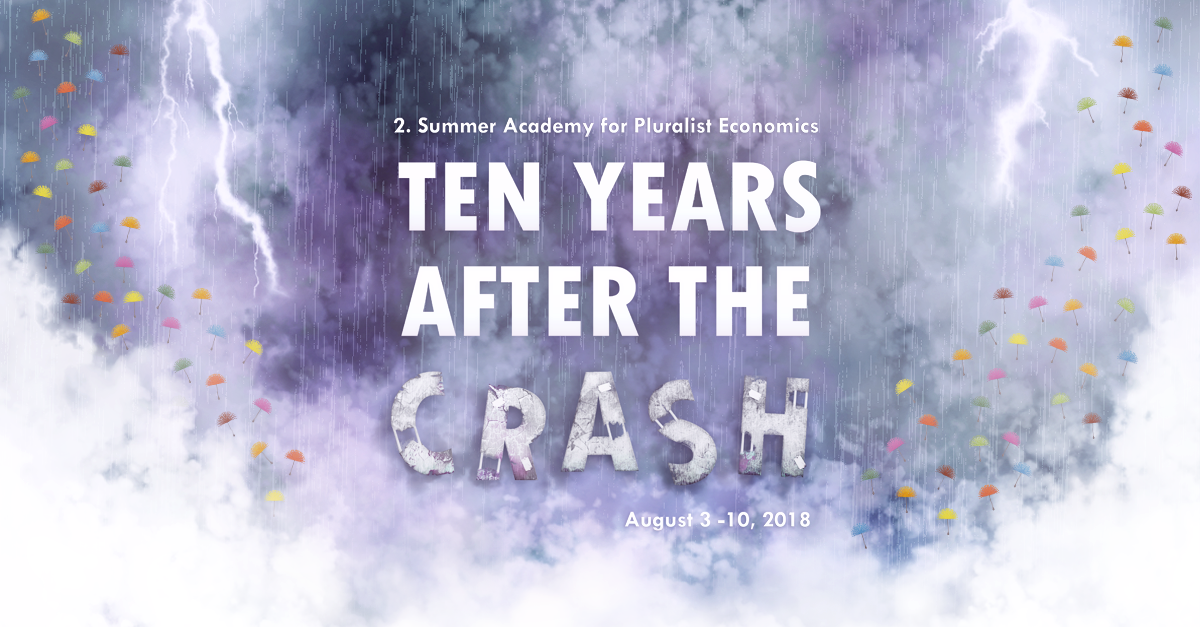 The Summer Academy for Pluralist Economics 2018 is over. Thank you for an inspiring week of learning and understanding. A review will follow shortly. Meanwhile, the website will remain unchanged for informational purposes.
Brought to you by Network for Pluralist Economics and Protestant Academy of Thuringia.
Do you have the impression that contemporary societies face daunting challenges and that these challenges need to be addressed on the level of the economy? Are you asking yourself how we can analyse, comprehend and shape the economy?
As of now, discourses on economics and economic policy are marked by insisting that "there is no alternative" and pointing out "the hard facts". We respond: The economy is a variegated, highly complex phenomenon. Yet, mainstream economics is far too narrow and one-dimensional in its approach to grasp this, and offers little room for critical reflection.
It is high time to change this, high time for our summer school! Here is where you will be able to let your curiosity and inquisitiveness run free, to explore alternative approaches to economics and to engage with a broad-range of like-minded students, inspiring activists and leading scholars.
We have prepared for you an exciting programme, consisting of nine different week-long workshops, evening lectures and excursions.
Register now for the Summer School! From August 3th – 10th, participants from Germany, Europe and the World will gather in Neudietendorf (near Erfurt) in Germany to practice a different form of economics education. We are looking forward to receiving your application!