Pluralist Summer Academy 2023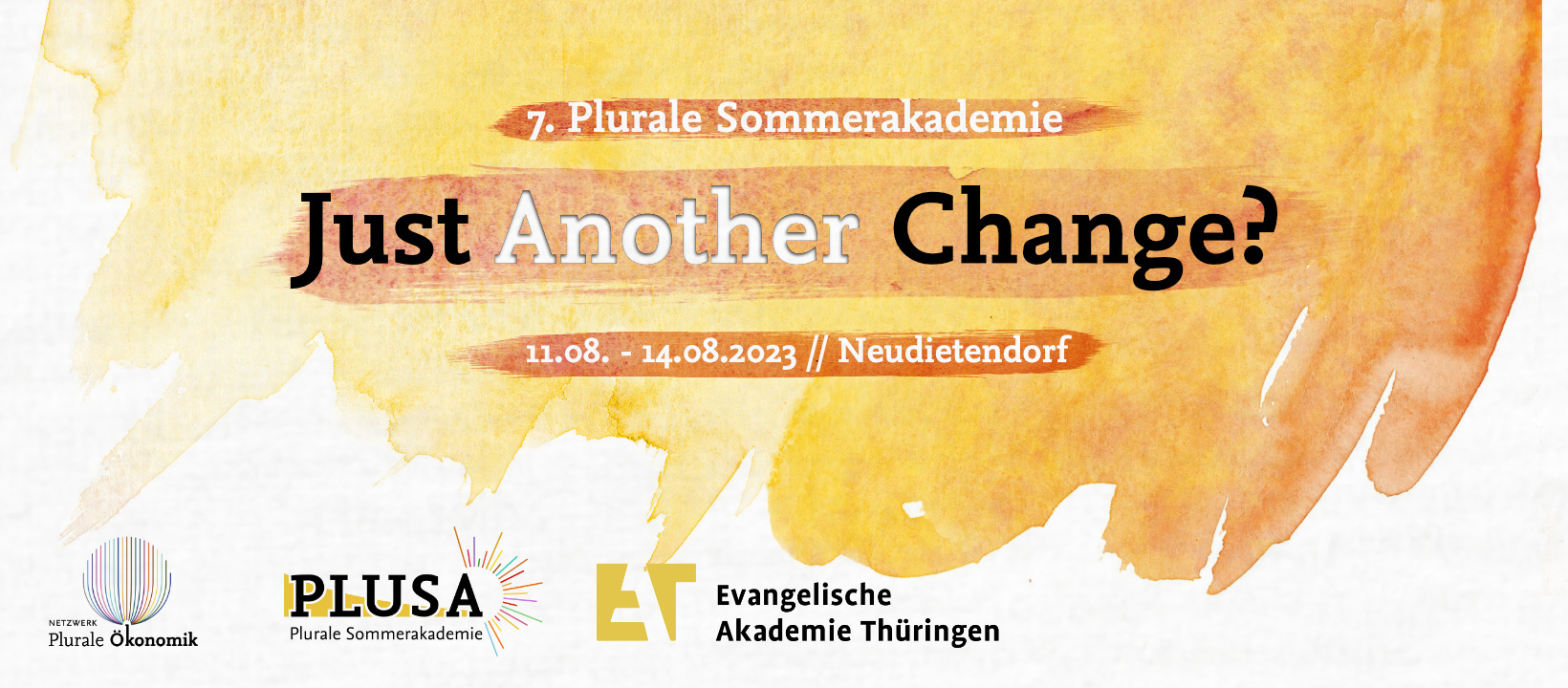 The theme of this year's Summer Academy is "Just Another Change? - What continuity the socio-ecological transformation needs - and what it doesn't."
We live in an age of fundamental change. Not least, the climate crisis has made this insight part of everyday experience worldwide. Customary practices and values of the economy and society are up to a test. Questions about change and continuity make crucial problems visible and provide orientation: What makes our economy tick, where do we want to go, what do we have to change, and how can we do it? What should stay, and what can go? Students, young academics and lecturers meet at the Summer Academy to discuss future models for economic science and economic and social policy.