Global Pluralist Economics Training 2022

Global Pluralist Economics Training 2022 - Decolonizing Economics
In order to be able to learn from and debate with each other on an equal footing, we are striving to further internationalize the movement for pluralism in economics. We want to diversify the discourse on a sustainable and just global economy. Therefore, we established the Global Pluralist Economics Training (GPET) to challenge mainstream economics and add perspectives that are underrepesented.
In 2022 we are aiming at our third round of the GPET (Global Pluralist Economics Training). We are looking for 20 motivated participants from different countries of the Global South. They will attend a number of different trainings as well as additional meetings. Towards the end of the GPET program participants will organize their own online, local or hybrid event. Together with highly qualified facilitators we will have the chance to talk about what "Decolonize, Decolonizing and Decolonization" means, how to question our economics curriculum and how to include a Decolonizing Economics Perspective into the Pluralist Economics Movement. Our participants will also attend our Summer Academy for Pluralist Economics, which will take place from July 29 until August 5, 2022.
What does the program consist of?
The training consists of five online training workshops on organizational capacity building from August to September 2022. These workshops are going to be complemented by several online meetings, in which the participants share their expertise and brainstorm together. The meetings also provide an open space for the discussion of any upcoming issues. Besides the workshops and meetings, participation in the Online Summer Academy for Pluralist Economics (Jul 29- Aug 5, 2022) is also included. There is no need for an additional application.
What will the online workshops be about?
The workshops provide capacity building and foster knowledge exchange with the central goal to strengthen the organization of similar educational formats around the world. Besides the workshops, the participants have the possibility to connect with the Summer Academy organizing team to draw from their experiences and networks. You can see the planned workshops and meetings in the table below. Additional information about the workshops will follow soon.
The main idea is to start with an introduction workshop to develop a better understanding of what Decolonizing Economics means. With this knowledge as a foundation, we will look at how we can change our economics curriculum and start to ask questions. For this curriculum change movement to be successful, we need to work together. Therefore, we will have a workshop on "Being part of the Rethinking Economics movement", in which we will talk about how to build a local group or how to organize an event amongst other things. Additionally to this, we will talk about fundraising skills and possibilites to get funds for our local or global projects, with experts from different Rethinking organizations. The workshop series ends with "Decolonizing Economics. Next Steps", here we want to talk to different actors in this field: What do they do to decolonize economics and how do they do it?
Towards the end of the Global Pluralist Economics Training, we want to organize local/online events together with you. We will support you in the conception, implementation and advertising of your local events. Let's spread the word about Pluralism in Economics together!
You can have a look at the highlights from last years Global Pluralist Economics Training 2021 here.
Application
Who can apply?
People from a country of the so-called global south (Africa, Latin America, or Asia) who are students or are working in any other way in economics or a related discipline. The applicants are seeking a more pluralist, a more sustainable, a more socially oriented stance of economics. Ideally you are involved with local or regional pluralist economics groups or networks like Rethinking Economics or De America Soy.
One of the main goals of our program is to support and strengthen your work in your home country. This is easier in a group. That is why we also encourage applications as teams. We want to make the Global Pluralist Economics Training 2022 as inclusive as possible. Therefore, we highly welcome applications from women and other less represented voices in academia.
Are there any costs?
There is no participation fee. You can be a trainee free of charge. Since the program will run online, the only thing you need is access to a computer and a stable internet connection.
How to apply:
To apply for the Global Pluralist Economics Training, please fill out the form below AND attach a motivational statement (1 page) + your CV (without a photo) at the end of the form.
The motivational statement should touch upon the following questions:
Why do you want to join the Global Pluralist Economics Training?
In which way are you already / do you want to be involved in the global movement for pluralism in economics?
How do you think you would benefit from our training?
Our organizing team will review all applications and get back to you as soon as possible. Participation in the GPET program is limited. We will have to select from the applicants, if there are more applications than seats.
If you face any difficulties in the application process or have questions about the program, please contact y.rieper@plurale-oekonomik.de
Please apply with form 1, if you have a google mail adress. If that is not the case, no problem, please use form 2 and send us your CV and motivational statement via E-mail.
Who organizes this program?
We have waited long enough for universities to change curricula in favour of more pluralism and diversity, and are taking matters into our own hands with the Global Pluralist Economics Training.
We as Exploring Economics are the e-learning project of the Netzwerk Plurale Ökonomik, which also consists of many different local groups across Germany.
We are cooperating with Rethinking Economics India, Rethinking Economics International, De América Soy and Open Economics Uganda. Rethinking Economics International is an even bigger network with lots of local groups globally. RE India and De América Soy, a network of Latin American organizations, advocate for pluralism in economics in their regions. The ISIPE is active worldwide to promote diversity in economic theory and methodology as well as to foster interdisciplinary exchange and cooperation. Our summer academy proves that this kind of cooperation is indeed possible.
The Global Pluralist Economics Training (GPET) is mainly supported by the Heinrich-Böll Foundation, which is a political foundation close to the party Bündnis 90 / Die Grünen in Germany. The foundation sees itself as an agency for green ideas and projects, as a reform policy future workshop and international network with partner projects in around 60 countries.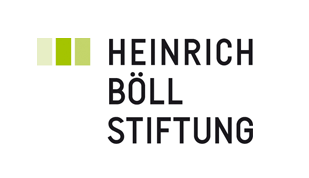 Let us know if you have any questions or want to get in touch with us. We are looking forward to your message.