Become an editor
Exploring Economics is looking for contributors to review and summarize material. Please get in touch to suggest videos, literature, or websites, to set up a digital reading group, or to submit an essay.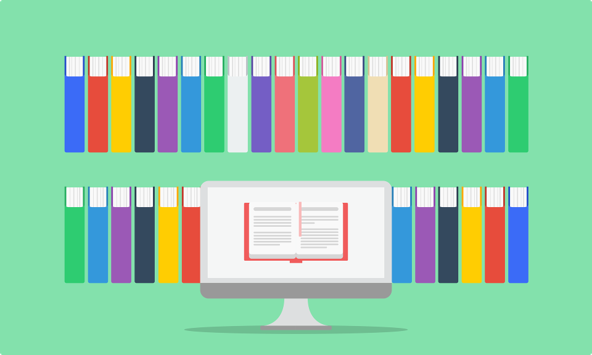 What does it mean to be an editor?
Our editors are the beating heart of Exploring Economics. They are constantly feeding the discover section with videos, podcasts, essays and teaching material. They summarize, assess and review new material for the website. The editors are mainly young scholars and students that work on a voluntary basis and are organized in different working groups and hold regular international online meetings.
What Exploring Economics can offer you
As an editor, you will expand and deepen your knowledge in a certain school of thought or economic topic. You will learn and discuss in an international team of like-minded students, PHDs or professionals and publish abstracts and comments on the website and our social media channels. In the editor meetings, you will review applications for new material and expand your experience in academic writing and teaching. Eventually, you can also produce new material and publish it on our e-learning platform. Even though editor work for Exploring Economics is unpaid, we can issue written confirmations of your commitment that can help you during your studies or an application.
Your responsibilities as an editor
There are three levels of the editor work, which are explained in detail in the extended guideline. Depending on the amount of time you want to contribute for Exploring Economics, you can choose your preferred level of commitment. Below, we briefly listed the duties and responsibilities that come with each level of the editor work:

A. Suggesting new material for Exploring Economics (link to extended description)
Time necessary

: flexible

Scouting new material on the internet and suggesting it via the online form

You should decide on this level of commitment, if you do not have enough time (any more) to work in an editor group but still want to contribute to the EE project.
B. Become part of an editor group (link to extended description)
Time necessary: ~ 2h/week

Work in a team of international editors and discuss and contribute material

You are actively forming the EE platform. Either look for new material, review suggestions or improve old material. You set your regular deadlines for material suggestion as a team.

Participate in the monthly general editor meeting. Exchange about new submissions and decide about suggestions for essays & dossiers with the other editors.
­­­­­ C. Produce new material for Exploring Economics (link to extended description)
Time necessary: Depending on the project, but it mostly takes several months' commitment.

You can produce essays, dossiers or creative content for Exploring Economics. There are certain requirements for the material production, e.g. there has to be a review process in order to guarantee the quality of the material. The production of new material normally takes several months.
Do you want to learn more? See our extended editor guideline!