Dennis Venter
completed a Bachelor of Economics from the University of Pretoria in South Africa and currently lives in Australia. An active member of Rethinking Economics Australia and founder of the Initiative for Expanding the Dynamic Approach to Economics (IEDAE). He is part of the Exploring Economics working groups on complexity economics and history of economic thought. Further research interests include evolutionary economics, ecological rationality, philosophy of economics, and the dynamic approach to economics. Dennis looks at economics through a plurality of lenses, but to him, pluralism is not a destination, it is a path to dynamic first principles.
Dennis contributed to the following content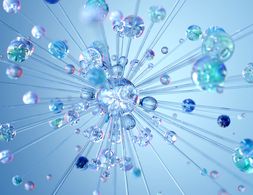 Complexity economics and institutional economics are complementary approaches to studying the economy. They can pool their methods and foundational theories to explain the mechanisms that underlie economies.
In this interview, Gerd Gigerenzer place bounded rationality into the context of a larger development in thinking about what rationality is. He touches on unbounded rationality which remains overrepresented and popular in neoclassical economics, he explains different interpretations of bounded rationality and concludes with an ecological interpretation of rationality. He …