3 results
This book challenges the mainstream paradigm, based on the inter-temporal optimisation of welfare by individual agents. It introduces a methodology for studying how institutions create flows of income, expenditure and production together with stocks of assets and liabilities, thereby determining how whole economies evolve through time.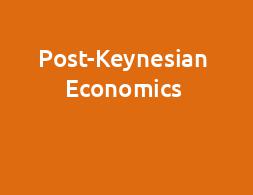 Post-Keynesians focus on the analysis of capitalist economies, perceived as highly productive, but unstable and conflictive systems. Economic activity is determined by effective demand, which is typically insufficient to generate full employment and full utilisation of capacity.
The Philosophy of Economics Foundational Text provides a systematic and well-structured overview over the field of philosophy of economics.