3 results
The article pursues the two related questions of how economists pretend to know and why they want to know at all. It is argued that both the economic form of knowledge and the motivation of knowing have undergone a fundamental change during the course of the 20th century. The knowledge of important contemporary economic textbooks has little in common with an objective, decidedly scientifically motivated knowledge. Rather, their contents and forms follow a productive end, aiming at the subjectivity of their readers.
Whether a black swan or a scapegoat, Covid-19 is an extraordinary event. Declared by the WHO as a pandemic, Covid-19 has given birth to the concept of the economic "sudden stop." We need extraordinary measures to contain it.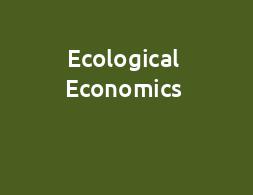 The core idea of ecological economics is that human economic activity is bound by absolute limits. Interactions between the economy, society and the environment are analysed, while always keeping in mind the goal of a transition towards sustainability.